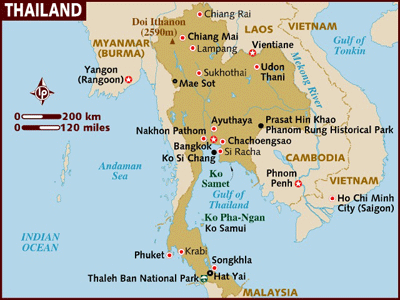 In 23 days I'll be beginning the multiple flights with the end destination of Chiang Mai, Thailand. I'll be traveling with one of my dearest friends, Jill. She and I both spent time overseas during the same season, and often daydreamed about what it would be like to be working together in those faraway places. We'll be traveling for 2 weeks, visiting ministries and hopefully doing a little sightseeing. We'll be staying in a home for mothers and children as well as a guest house in Bangkok, where we'll hopefully be able to visit some street-style/relational ministries.

I've wanted to see Asia for a while now, and I'm not entirely sure why. I have friends that simply love it, and it makes me think I would too. This trip has been a while in the making, maybe a year long process of daydream turned reality. And Thailand has kind of chosen us: we contacted a number of ministries in Southeast Asia and received only one response from those contacts. So to Thailand we will go!

I like to look at this opportunity as a way not only to explore and allow God to show me what He seems to be trying to, but also to encourage those ministries that exist in those hard places.

This is one of those things that is a part of the jigsaw, I think. I don't know what to expect from this trip and haven't formed an agenda for the time as far as what will come out of it. But I'm excited for the opportunity and doing my best to abide in Him and know that whatever the outcome, apart from Him I can't do anything.